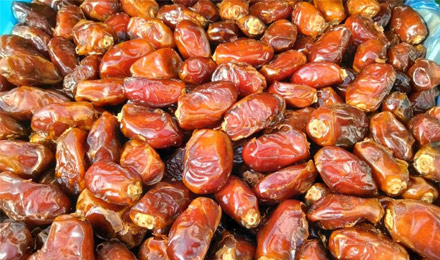 dry dates
Certain dates(dry dates) are left on the plant until the entire inflorescence of fruits is ripe and then the whole structure is cut. A grower may harvest up to 300 pounds of dates per tree, variety dependent of course and dates may be eaten immediatellyor stored to dry. Certain Old World cultures also eat certain varieties of dates before they are ripe.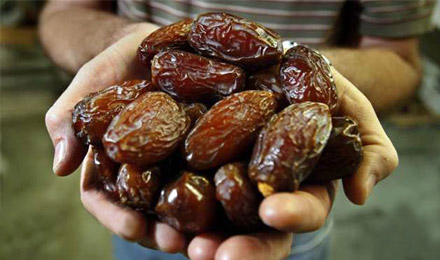 whole & pitted dates
Whole dates

These are radish and dark brown with more stuff (flash) and long shelf life. best in sweet taste and enriched with enery value.
Pitted dates
Pitted dates are plump, moist ASEEL dates full of rich, sweet flavour. their delightful taste and unique, chewy texture make them a delicious addition to a variety of recipes.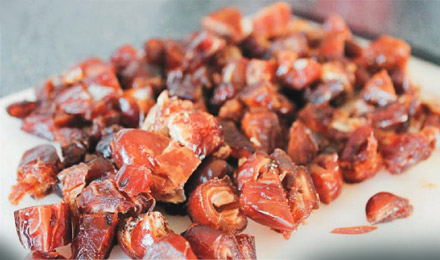 chopped / diced dates
Chopped / Diced Dates is the phrase date slash, coat/rolled in dextrose or rice flour to prevent sticking together. Chopped Dates make a handy, sweet snack or key ingredient to add to cereals, oatmeal, muffins, snack bars, granola, energy bites, pudding etc.
Sizes available between
3mm to 5mm , 5mm to 6mm
6mm to 8mm , Greater than 8mm
welcome to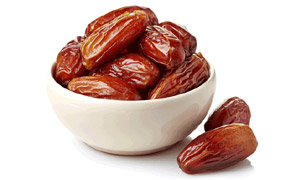 royal dates foods (pvt) ltd. pakistan
We are one of the leading producer and exporter of processed Dates of Pakistan origin since 1986.
stages of fruit dates development
The development of date fruits is divided into four stages. The first stage is termed hababouk, when the fruits are in the premature stage, right after pollination.
Date fruits, which are in the second to seventeenth week of growth are called kimri. As they pass through this second stage, the fruits remain green and hard.
dates ripening
date palm tree passes through various stages during the whole year.
(a) Bearing buds for pollination then
(b) After 4 months yields green hard unripe fruit
(c) A month after this turns out yellow
(d) Followed by half ripe which is plucked from the tree bunch
(e) Exposed to sunlight for three days
(f) Finally that turns out as dates